Community First! Village, a 27-acre master planned development, is a transformative community for the chronically homeless in Austin, Texas.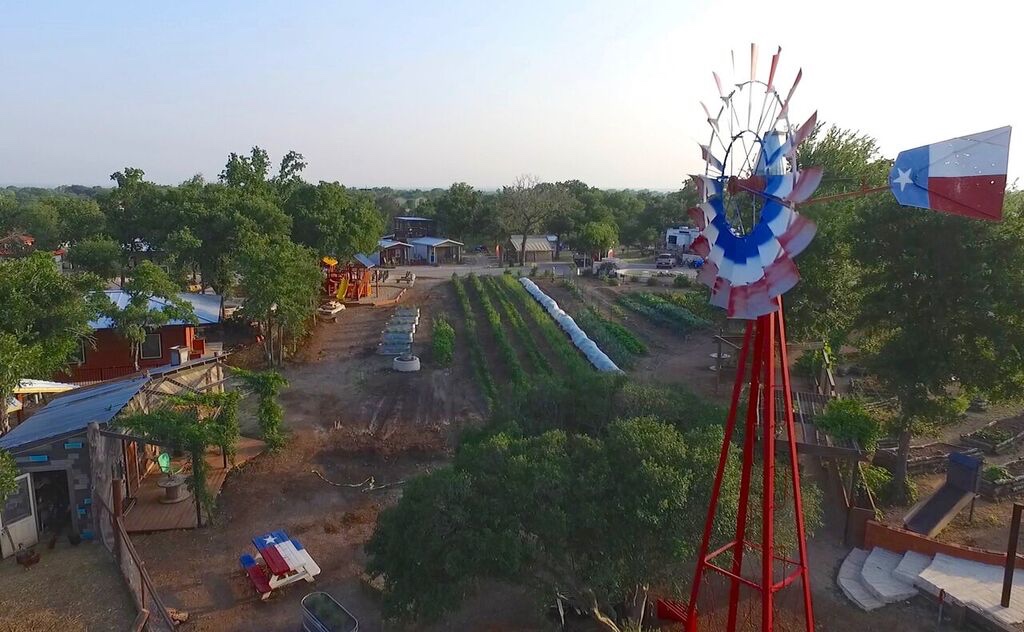 Community First! Village is a truly unique neighborhood and concept.
It is not a homeless shelter, which typically provides some form of free temporary housing.
Community First! Village offers permanent affordable housing. Everybody living here pays rent, no exceptions!
"It is specifically designed to lift the chronically homeless off the streets of the Austin area and offer them a place to call home, helping them to heal from the ravages of life on the streets, allowing them to rediscover a purpose in their lives, and then going out and beginning to care for others in the world."
Alan Graham, CEO of Mobile Loaves & Fishes
Alan defines chronically homeless as "an unaccompanied male or female with a disabling condition who has lived on the streets for at least a year".
The residential candidates are selected based on a coordinated assessment which determines their vulnerability.
The residents are given the opportunity to earn a dignified income working at the Village in various areas such as the maintenance department, the Community Gardens, the Community Cinema, or the Community Inn. With access to an "art house" and blacksmith shop, residents also have the opportunity to produce handmade goods that are sold at the Community Market.
Community First! Village's concept is anchored around furnished micro-homes, tents, and RV's providing comfortable and affordable independent living areas supported by common amenities such as shared kitchens and bathrooms. The village is designed to promote community living. Some of the other amenities include the health center, places for study and fellowship, community bicycles, walking trails, memorial gardens, and a bus stop for the residents and visitors.
Community First! Village not only provides housing for the chronically homeless but it is also the home of people who have never been homeless. Some of these residents are on staff , some are work campers who work on the property in exchange for their RV hook-up and some are missional residents.
(clockwise from upper left) - Tammy, formerly homeless - Joel Jackson, work camper - Nancy Miller, missional resident - Larry Crawford, director of maintenance and construction.
It is all about the transformative power of community! This cross-section of people living and working together is essential to the uniqueness - and success - of Community First! Village.